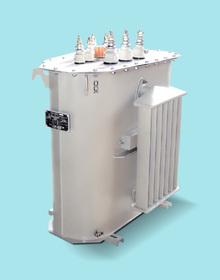 Equipment request
Models for delivery:
TMTO-80/0,38 N1

1. General characteristics:

2. Assignment:
Three-phase three-winding oil transformer with natural oil cooling type TMTO-80/0,38 N1. Designed for heat treatment of concrete and soil, the power of handheld power tools and temporary lighting.
Transformers are not designed to work in the conditions of shaking, vibration, impact, inertial forces, shock, explosive and corrosive environment.

3. Conditions:
The ambient air temperature
from −45°C to +40°C
no more than 80% when +25°C

4. Working resource:

1. HV. High-voltage winding TMTO
| Rated power, kVA | Rated voltage, V | Rated current, A | Winding connection group |
| --- | --- | --- | --- |
| 80 | 380 | 121,5 | Y/D/D-11/11 |

2. MV. Medium voltage winding TMTO
| Rated power, kVA | Switch position | Rated current, A | Branch voltage |
| --- | --- | --- | --- |
| 77,5 | V | 471 | 95 |
| 69,34 | IV | 471 | 85 |
| 61,18 | III | 471 | 75 |
| 58,54 | II | 520 | 65 |
| 49,53 | I | 520 | 55 |

3. LV. Low-voltage winding TMTO
| Rated power, kVA | Rated voltage, V | Rated current, A |
| --- | --- | --- |
| 2,5 | 42 | 34,4 |
| 2,5 | 42 | 34,4 |

4. General
| Model | Loss short circuit, Wt | Idling losses, Wt | Idling current,% |
| --- | --- | --- | --- |
| TMTO-80/0,38 N1 | 270 | 2200 | 2,3 |

1. TMTO. Capacity 80 kVA:

| Power | Full weight, kg | Oil weight, kg |
| --- | --- | --- |
| 80 kVA | 425 | 155 |