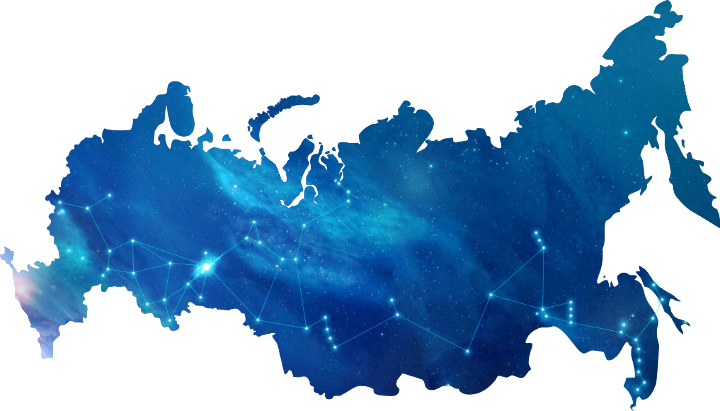 "Ural Energy Union"
The company supplies high-voltage equipment, and provides a full range of engineering services for the construction and reconstruction of energy objects of voltage class 0.4-220 kV.
Since its start up in 2007, our company has implemented more than 40 large supply of electrical equipment for modular transformer substations on the territory of Russia, Kazakhstan, Kyrgyzstan and Tajikistan. And has Finishing design, construction and installation works for substations 35 kV, 110 kV and 220 kV.
The key to our success is the ability to establish and maintain partnerships with manufacturers from Russia, Kazakhstan, Germany and China. Due to this we can offer our customers the most advantageous solutions for the energy supply of various objects and provide them with high-quality electrical equipment designed for their requirements and wishes.


Our clients include the largest companies and holdings:
Branch network Regional Network Company
(JSC "DRSK", JSC "Dalnevostochnya generirushya companya", LLC "Bashkirsky power distribution network", "IDGC of Volga", "MES Siberia" and so on);
Industrial enterprises
(LLC "UMMC holding", JSC "Novo-Ufimsky refinery plant" (JSC "NUNPS-Novoil"), JSC "Ufaorgsintez" and so on);
Extractive industry
(JSC "Rosneft", JSC "Stoilensky GOK", JSC "AK "ALROSA", JSC "EVRAZ", LLC "LUKOIL", LLC Petropavlovsk - iron ore (formerly JSC "Arikom", JSC Oil and Gas complex "Slavneft" and so on);
Electrical and construction company
(JSC "Gidroelectromontazh", Industrial company "Gradient", LLC "Stroisvjazkompleks" etc.)
Plants and factories producing and supplying high-voltage equipment
(CJSC "OZEMI", JSC "Ozersky plant energy devices "Energoprom", CJSC "Group of companies "Electroshield - TM Samara" and so on).