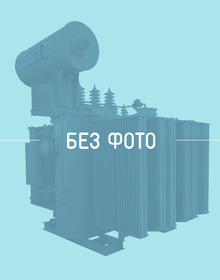 Equipment request
Models for delivery:
TD-10000/35 N1
TD-16000/35 N1

1. General characteristics:
Non-excitation regulating HV ±2×2,5%

2. Assignment:
Three-phase double-winding oil transformers, with natural oil cooling, with non-excitation regulating power with control range ±2×2.5% is from the HV. Designed for use in electrical networks. The use of a transformer TD type allows to provide the consumer with a reliable power supply during the whole period of operation.

3. Conditions:
Temperature for temperate climates
from −45°С to +40°С
no more than 80% when +25°C

4. Working resource:

1. Capacity from 10000 to 16000 kVA:
| Model | Idling losses, kWt | Loss short circuit, kWt | Short-circuit voltage, % | Idling current, % |
| --- | --- | --- | --- | --- |
| TD-10000/35 | 8,5 | 65 | 7,5 | 0,3 |
| TD-16000/35 | 13 | 90 | 8 | 0,3 |

1. Capacity from 10000 to 16000 kVA:

| Power | L | B | H | H1 | H2 | H3 | A | М | K | h | h1 |
| --- | --- | --- | --- | --- | --- | --- | --- | --- | --- | --- | --- |
| 10000 kVA | 3990 | 2900 | 4420 | 2850 | 725 | 445 | 1524 | 510 | 260 | 350 | 365 |
| 16000 kVA | 4310 | 2900 | 4725 | 3160 | 720 | 690 | 1524 | 570 | 260 | 390 | 385 |
| Power | Full weight, kg | Transport weight, kg | Oil, kg |
| --- | --- | --- | --- |
| 10000 kVA | 18000 | 14000 | 7000 |
| 16000 kVA | 26000 | 22000 | 7500 |