1. General characteristics:
Voltage of the main winding LV
0.1 kV
Additional voltage winding LV
0.1/3 kV

2. Assignment:
Three-phase voltage transformers oil NTMI type with additional windings for insulation control, designed for large-scale conversion of the electrical AC voltage to further measure and feed devices for protection and alarm circuits automation with isolated neutral. Used for lowering high voltage of 6 or 10 kV to 100, and records, including commercial and protective devices in electric power in the electrical AC. The transformer complies with the requirements of Technical condition 659 RK 0001 0033-22 and GOST 1983-2001.
Transformers are not designed to operate under conditions of shock, vibration, explosive, and reactive environment.

3. Conditions:
Temperature for temperate climates
from −45°C to +40°C

1. Voltage of 6 and 10 kV: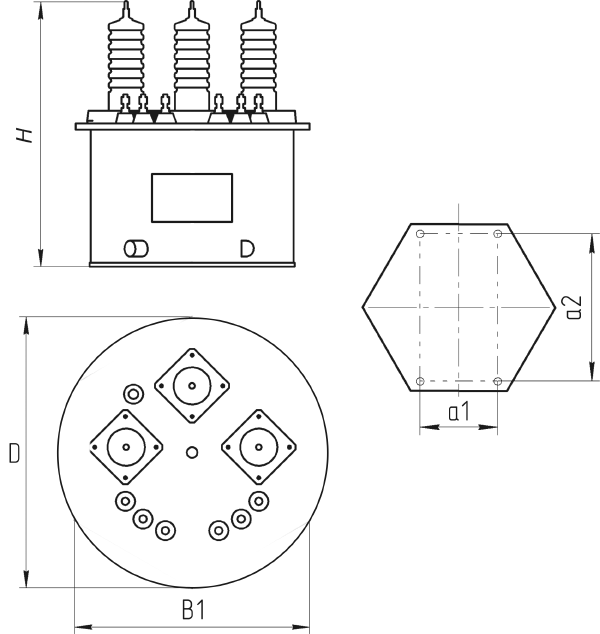 | Model | D | B1 | H | a1 | a2 | d | Weight |
| --- | --- | --- | --- | --- | --- | --- | --- |
| NTMI-6 | ∅456 | 495 | 396 | 344 | 270 | ∅11 | 80 kg |
| NTMI-10 | ∅456 | 495 | 486 | 344 | 270 | ∅11 | 85 kg |